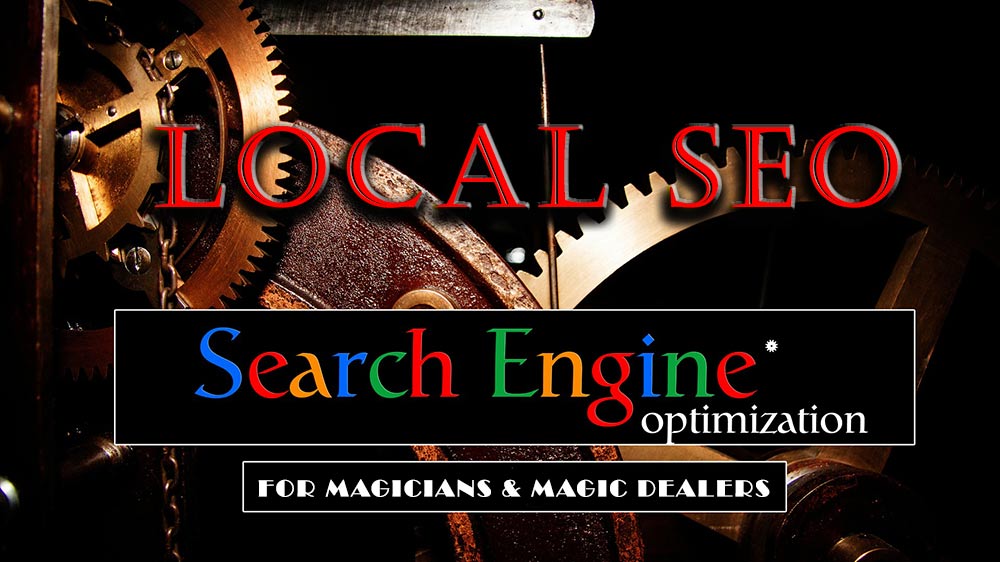 Whether or not you have a "local" magic-focused business, your business WILL benefit from optimizing the six pillars of Local SEO.
Most magicians rely on the local market for gigs and while you may travel nationwide to perform, there are economic benefits to you and the client for staying local.  The same is true for online magic dealers.  Even if you don't have a physical store, your marketing should target local customers and magic clubs.
Want proof?
Type in your keywords on Google.  If the first page of search results is dominated by Google Maps, then Local SEO is crucial to your online success, especially if your competitors appear at the top of Google listings. It doesn't matter if you don't have a physical presence.  Your business needs to be there.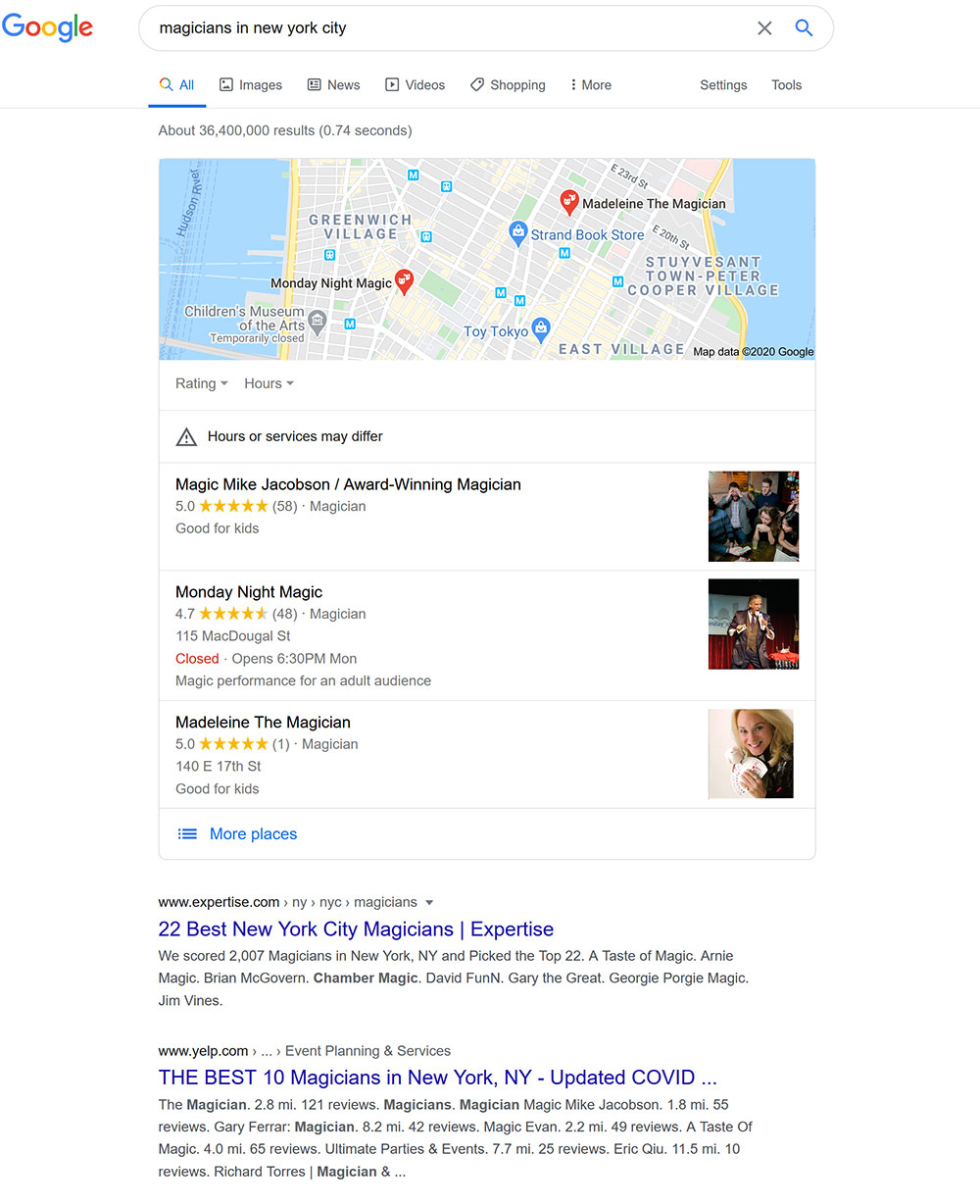 The Six Pillars of Local SEO For the Magic Industry
1. Google My Business (GMB)

Google My Business (GMB) is a free listing service that will drive traffic to your website whether you are local or not.  Many business owners think that GMB is just for physical locations, but online businesses see the SEO advantages to claiming and updating their GMB account.
GMB Fundamentals for Your Magic Website
NAP
Make sure your Name, Address and Phone number (NAP) are correct and an exact match across all your online platforms such as your website, social media and online directories.
Primary Category
The first category you select is the primary category and needs to be the category that best reflects your business.  If you aren't sure, search for similar businesses in your area. Look at the category used by competitors in the Snack (local) Pack.  Your primary category might be "Magician" or "Magic Store."
Link to Website
Add a link to the home page of your website.
Hours
Add your store hours and holiday hours if you're a magic store.  Online stores can state they are open 24 hours a day, 7 days a week.  Magician booking hours could be 24/7.
Photos
Add a high-quality cover photo to represent you GMB listing, logo and images relevant to your business.
Posts
Add posts for special events or messages.  Posts are like a status update in Facebook except they only live for a few days.  They get lots of exposure so keep posts current.
Learn about how to get results from Google My Business here.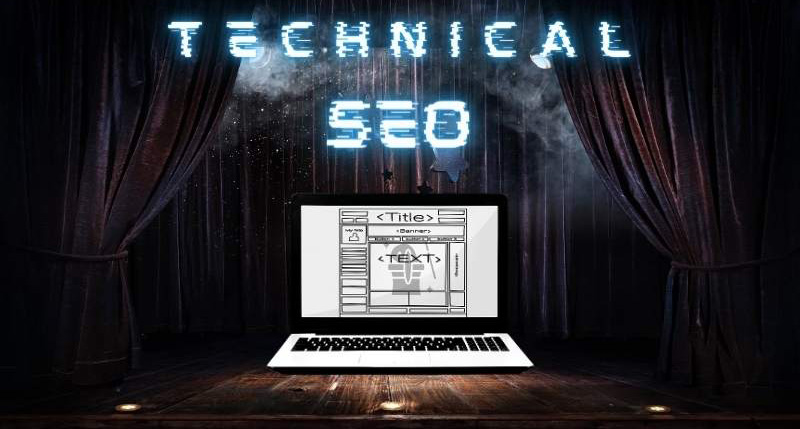 Your website structure and technology form the engine that runs your website.  Without a sound engine, the rest of your SEO efforts will fall short.  While there are hundreds of technical elements you tweak, focus on these three main fundamental elements to make to the most of your SEO efforts.
A.  Website Structure
How your visitors navigate your website is critical to optimizing the user experience and pleasing Google (and other search engines) in one fell swoop.
Strive for a flat menu structure.  All pages should be accessible within two to three clicks.
Keep your main menu tabs simple, and intuitive. Don't get clever and use terms such as "Ping Me" for the "Contact" page.
Make sure important links are easy to find on a mobile device.
B. MetaData and URLs
Metadata refers to the data Google and other search engines read, but aren't displayed on your website.  Let's focus on the stuff that counts.
Meta Description
The Meta Description (keep it under 160 characters) displays under your website name and URL in the search results.  It acts as an advertisement giving you the opportunity to persuade readers to click-through to your website to read more.  Note, it's not a sure thing.  Google might truncate your description or pull text from the page instead.
The Meta Description is not a ranking factor but it can infuence click-through rate (CTR) which does affect your ranking position.  Hint:  Make your Meta Description persuasive and compelling.
In the example below you can see how the meta description speaks about the benefits which is more compelling than the example below it.
Effective Meta Description
Less Effective Meta Description

Meta Keywords
Meta keywords or phrases are only useful as a focal point for your content.  They are NOT ranking factors.
Don't overuse keywords in your content.  Keyword stuffing can have a negative impact. Write in a natural voice as if talking to your customer.
URLs (Universal Resource Locator)

URLs refer to the permalink or address of the web page and provide a strong signal to Google about what the page is about.
Create user-friendly URLs that include keywords and relevant terms.
For example: 
C. Website Speed
Website speed is a very important ranking factor and enhances user experience.  This is a big one because there are literally hundreds of things that can be tweaked to improve speed.  While most improvements require the skills of a knowledgeable web developer these are the things you can control.
Media File Size

All images on your website should be compressed to a file size of approximately 100 kb or less.
Images downloaded from iphones are usually too large (up to 10 mb) for your website.  Compress all images before uploading to your website.
Host videos on 3rd party services such as YouTube and Vimeo to improve website speed.  YouTube is the second largest search platform;  videos on YouTube will also benefit from the search exposure.
Website Hosting
If your website is hosted on a shared hosting platform, it is sharing the server resources with hundreds to thousands of other websites which can dramatically slow website speed. (I have stories – just ask me.)  Moving your website is not an easy but can make a huge difference if you're experiencing slow page load times.
Content Delivery Network (CDN)

Use a Content Delivery Network.  CDNs spread your website content across servers around the world to serve web pages from the location closest to the user for a faster user experience.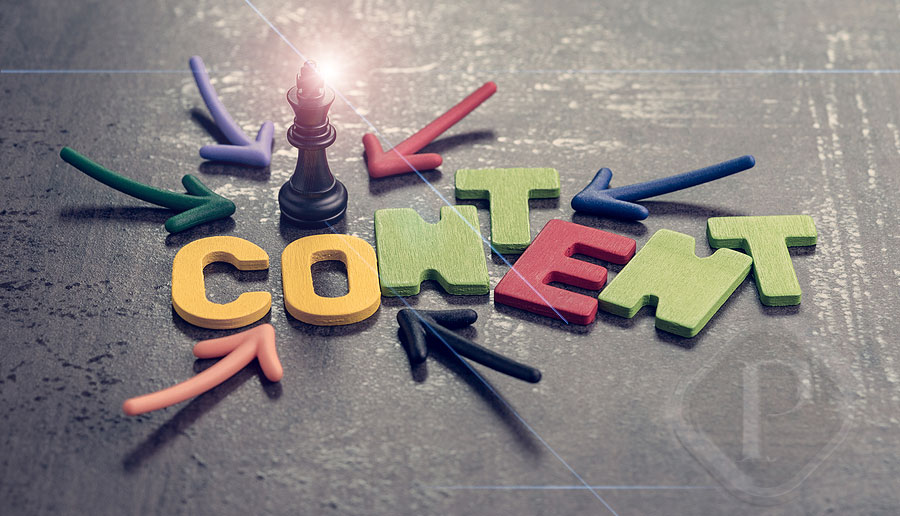 Content is king when it comes to local SEO because without content there is nothing for Google to index or display in the search results. Localize your content so that your target audience is seeing your pages in the search results.
These high converting pages are the most important pages to add local content:
Magic services and magic product pages
Blog pages
Home page
Contact page
Important Tips

Don't copy content from other websites or from other pages on your website.
Keep to one topic per page.  Google is trying to understand the meaning of the web page and how to categorize it for search.
If you include a blog, keep it on the main website, not a separate website.  Don't dilute your magic business SEO juice across more than one website.
Ensure the content on each page is long enough for Google to ascertain the meaning.  Write content that provides more value than your competition.
Localize content to send strong location signals to Google.
Add multimedia such as images and video where possible.  This results in a better user experience and gives Google more content to index. Images are also displayed in the Google Image Search opening another channel for searchers to find you.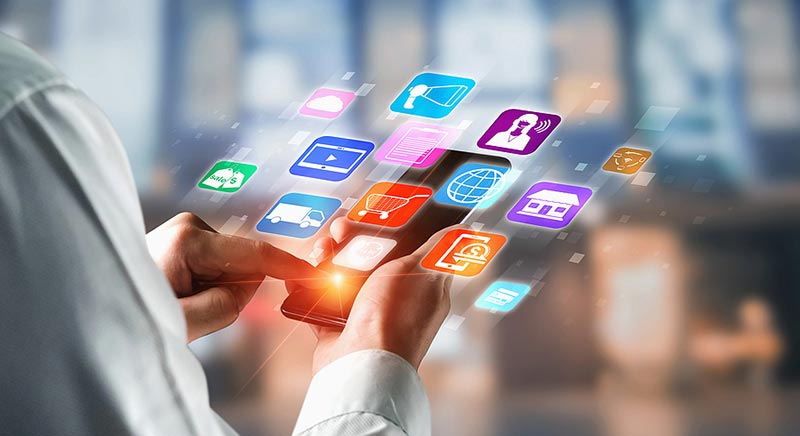 Citations refer to any mention of your website (whether they include a link or not).  Google uses website citations to build your business profile and measure your business' relevancy and authority which impact search result rankings.
According to a recent Moz study, citations are the 5th most important ranking signal for local search.
Structured Citations are lists that display the name, address and phone number (NAP) of a business. Every industry and location has different opportunities for citations. Focus on the major directories.  Smaller directories often get their listings from the large ones.
Some examples:
local directories for entertainment, weddings, party guides.
local magic club member directories
magician directories
Unstructured Citations are informal mentions of your business in a blog, review, local media, etc.  These are more difficult to get.  Build up a solid body of content and contribute online.  Expand your network of connections in the industry and associate industries that benefit from your services.
write guest blog posts or comment on other blogs
post in forums
participate in community events (which hopefully get some media attention)
Track Citations
Make sure you NAP (Name, Address and Phone Number) are exact matches across all citations.
Track your structured citations in a spreadsheet so it's easy to find all listings if your business information changes.
Links
Links (along with content) continue to be one of the most effective factor to influence search engine rankings.
Backlinks are links pointing back to your website and send signals to search engines about the relevancy and quality of your content.
Search results used to be highly infuenced by the quantity of backlinks, but Google has wised up and now evaluates the quality of the link source.
Links from trusted, quality websites and sites that are relevant and reputable within your industry are likely to carry more weight.
Create linkable assets such as videos, infographics, tutorials, and informative posts to encourage other sites to link to you. The content you create needs to offer value by educating, answering a question, etc. Your linkable assets should not be promotional.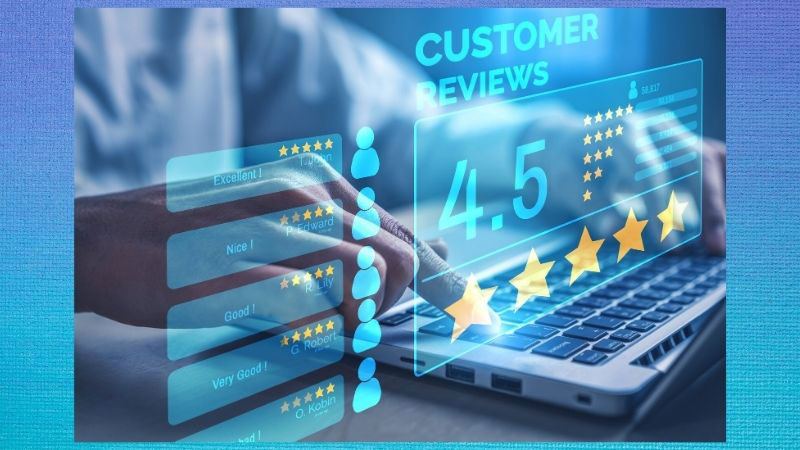 Online Reviews, especially Google reviews, provide strong signals that impact your SEO efforts.

If your magic business doesn't have an action plan for generating reviews, then you're falling behind the competition. Consumers read an average of seven reviews before trusting a business.
Customers generally leave reviews for one of two reasons: they're absolutely delighted or they're very disappointed.  Both are opportunities to improve your online reputation.
Make Reviews Work For You
Focus on the best two to three review platforms for your business including Google.  Customers will probably start their search on Google so Google Reviews will be the first, and maybe only, reviews they read.
Create a workflow to build a steady stream of reviews.  For example, always send a soundly worded follow up email after a magic show.
Strive for a steady influx of reviews.  Readers place more trust in recent reviews.  Don't bunch all of your reviews into a short time period because this can appear suspicious to search engines.
Respond to all reviews, good and bad.  Negative reviews should be replied to in a professional and compassionate tone. Your response is being read and influencing potential customers.
Use reviews as social proof.  Add reviews to website pages, and marketing materials. (Check the Review Platforms' terms of service about how you can use reviews.)