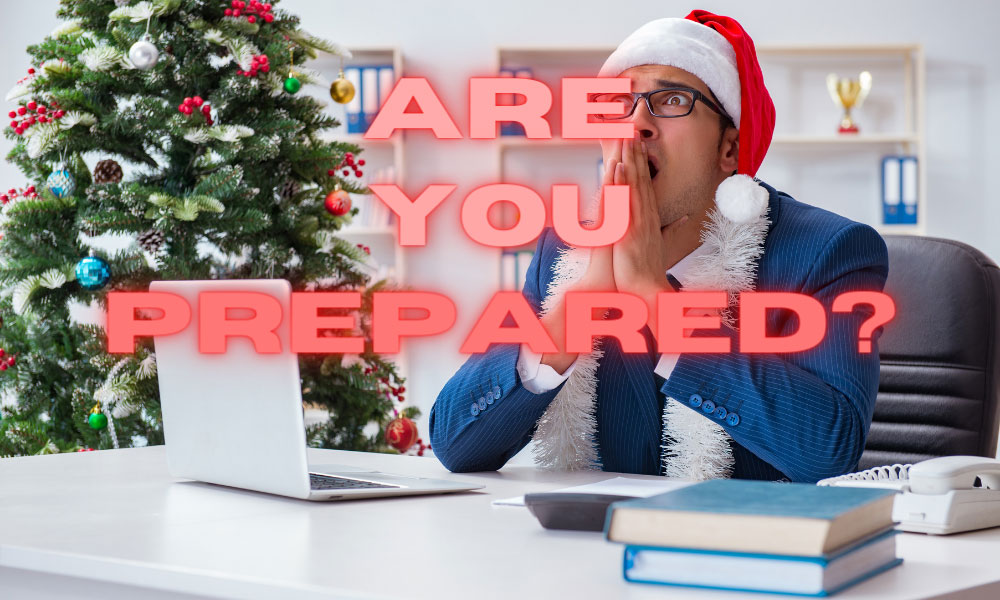 The holiday season is upon us.  I swear it comes faster every year!
In a bizarre way, the Covid Pandemic has virtually prepared you for the holiday season because you've been performing over Zoom and other channels.
Hopefully you have a lot of the fundamentals in place but let's walk through the essentials.
I recently listened to a fantastic podcast on the Magician Masterclass website about What You Should Do Now to Get Ready for Holiday Shows.  The hosts, Ryan Joyce & Graeme Reed, discussed five essential steps to better prepare your magic business for the Holiday rush.
I've summarized the points below but I encourage you to check out the podcast for all the great advice they provide.
Your Holiday Season Essentials:
1. Create a Demo Reel
2. Prepare an Electronic Press Kit
3. Reach out to your contacts.
4. Prepare ready-made email responses.
5. Build social proof.
Create a Demo Reel of Magic Show Highlights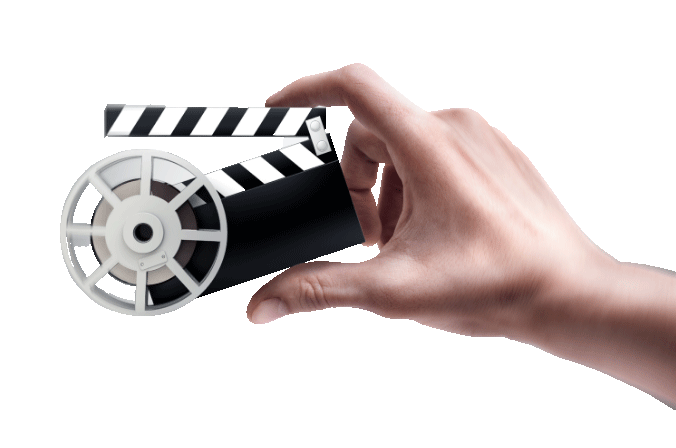 Create a demo reel that you can have ready to send to prospective clients.
Keep the Demo Reel approximately one minute long.
Highlight the best of your shows and keep the reel short and punchy.  We humans have a very short attention span.  Last I heard, it was shorter than that of a Goldfish.  Choose the top moments from your best shows.
The key ingredient to emphasize is the audience experience.  That's really what you're selling to the client.  For instance, if your show is comedy based, show the audience laughing and having a great time.
While you're in video mode persuade yourself to create more than one demo reel so you can better target the audience or occasion. Ideally, you want to have several demo reels available to send at a moment's notice, no matter who the interested party is.
For high-value clients, provide a customized Demo Reel that highlights the type of magic they're interested in.  Incorporate their name and event specifics – make them feel special.  Talk about how your skills will benefit them and make them look like a superstar for hiring you.
Build a Magician Electronic Press Kit (EPK)
Prepare a "resume-type" document you can send to any prospective client that explains your services and outlines the benefits of hiring you.  Benefits are key so keep that top of mind as you write the content.
The EPK outlines the services you offer.
Explain the details of the show, the packages you offer and what they can expect.
Keep it clean so the important points jump out and you don't overwhelm the client.
The length should be one to two pages.
Include photos, social proof and experience.
Save the EPK as a PDF so that it is viewable on all devices and platforms without needing special software.  Don't send a Word Document or Google Doc.
HINT: If you join the Magician's Master Class (free) you can download an EPK template and a checklist on what to include.
Reach Out to Your Contacts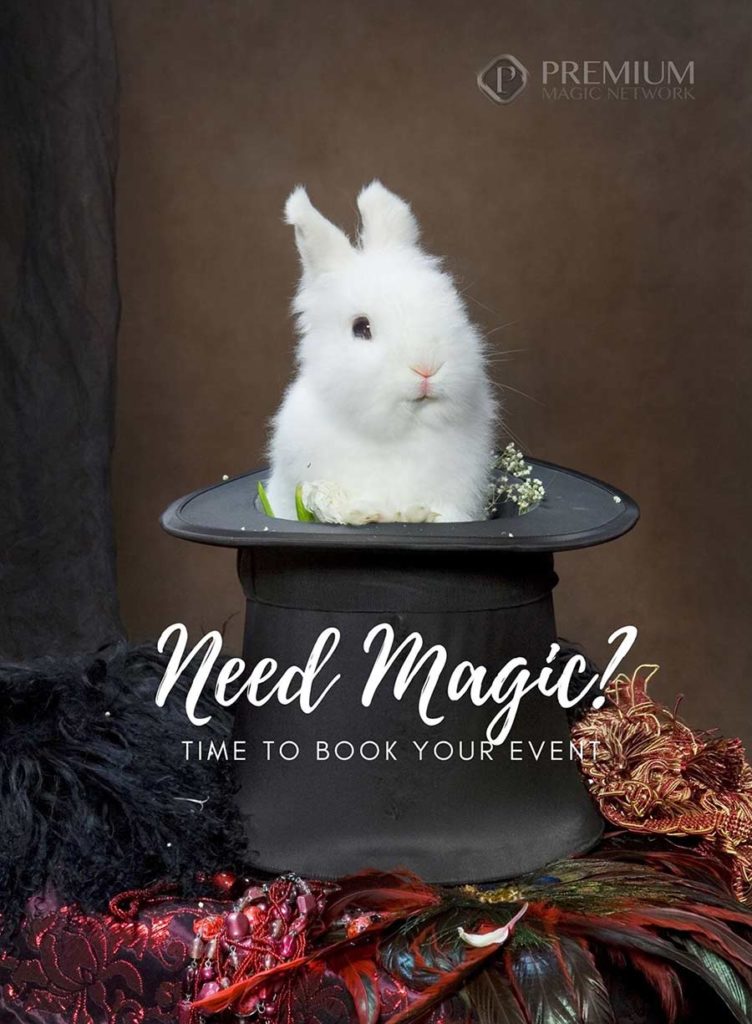 Connect with previous clients and run through your contact list. This is the time of the year they're planning holiday events.
Send clients an email reminding them to book their holiday event soon. Many people don't realize they only have xx number of days til Christmas. I happen to be one of those people that gets surprised every year as if it deviously snuck up on me without warning.
Reach out to your contacts about Holiday party planning.  Add friendly reminders mentioning Holiday bookings into your everyday communications.  This keeps your brand top of mind. Some examples:

Add "Planning Your Holiday Event?" to your email signature.
Include holiday images and icons to newsletters.
Post Holiday themed tricks on YouTube.
Change your voicemail message to include a reminder about Holiday bookings.
Compose Email Templates For Inquiries
Have ready-made email templates you can send immediately to any magician inquiries.
Think about the type of questions you regularly get and have answers prepared. If you're like me, you field the same questions over and over. The key is to make it as easy as possible for the prospective client. Give them answers so by the time they next contact you, they're ready to book.
Write in a tone that speaks to the client's needs. Remember the client is buying an experience.  Emphasize how you make them the hero.  Who doesn't want their holiday event to be a huge success?
Appeal to the reader's emotions.  Emotions are what drive decisions.  Studies have proven this over and over.
Make it super easy for the reader to say yes.
Build Social Proof Around Your Brand
Your Magician brand needs to speak volumes and be able to stand alone.  There are many ways to build your brand on social media so let's just start with arguably the most effective.
Google My Business (GMB) can drive traffic to your website whether you're local or not.
Claim your Google My Business account, even if you don't have a physical location.
Keep your GMB account updated by posting once a week.  Google loves to see activity on GMB.  Posts currently only last seven days (unless the post is an event). This is Google's way of saying, keep posting!
Encourage clients to post a review on GMB. Reviews show up when people search for a magician in your service area.
Here's how to create a permanent link to your reviews page on GMB where clients can read reviews and leave a review.

Log into your GMB account
Click on the Home tab
Look for the Reviews box (shown below) and click on the Share Review Button to see the permanent link.

Prepare For The Holiday Season Now
Truth be told, you should've done all of this stuff in the summer, when Covid kept everybody locked down.  Extra kudos if you have some or most of these essentials in place!  And if you don't, you can blame me for not reminding you in time.
Premium Magic Network has a growing set of magic resources to help you but if you ever need any assistance or have questions, we would love to help.
Don't forget to listen to the Magicians Talking Magic podcast for even more details.