Premium Magic Network Membership Levels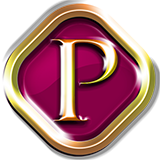 Premium Magic Network Benefits
As a memberof the Premium Magic Network you will gain access to educational content, training, support and growth strategies from masters of the magic industry.
Insights and tips from some of the industry's most experienced dealers and performers.
Website and marketing tips to grow your business.
Email and SEO best practices.
Special deals on trainings, not available to the general public.
Annual drawings to win magic valued at between $100 – $500!!!
Membership is free.  When you build a website with us you can upgrade to the Silver or Gold level.

Sign up for our free Bronze level membership and get the inside scoop from industry leaders.  You will gain access to materials and services devoted to promoting the magic industry and its players.  Each year you will be in the drawing to win magic valued up to $500!

Partner with us for your website build and you can advance to the Silver level.  Visitors to your website will recognize the emblem which distinguishes your site as a safe, trustworthy community dedicated to promoting magic to all.  Win magic valued up to $500 in our annual drawings.

Granted to the distinguished in our industry who consistently demonstrate exceptional levels of service and promote the magic industry in an ethical way.  Gold level members are established in the industry, continue to grow, give back to the industry and have a strong reputation for customer satisfaction.  Win magic valued up to $500 in our annual drawings.
Again I could not be happier with the product or service. Sales? They have exploded since launching the new site with the first month already a record sales month and only half of it in!