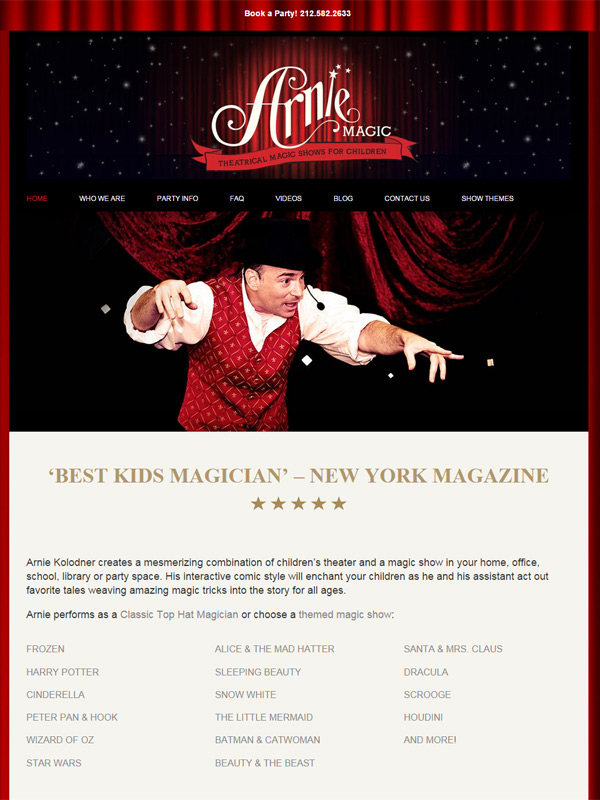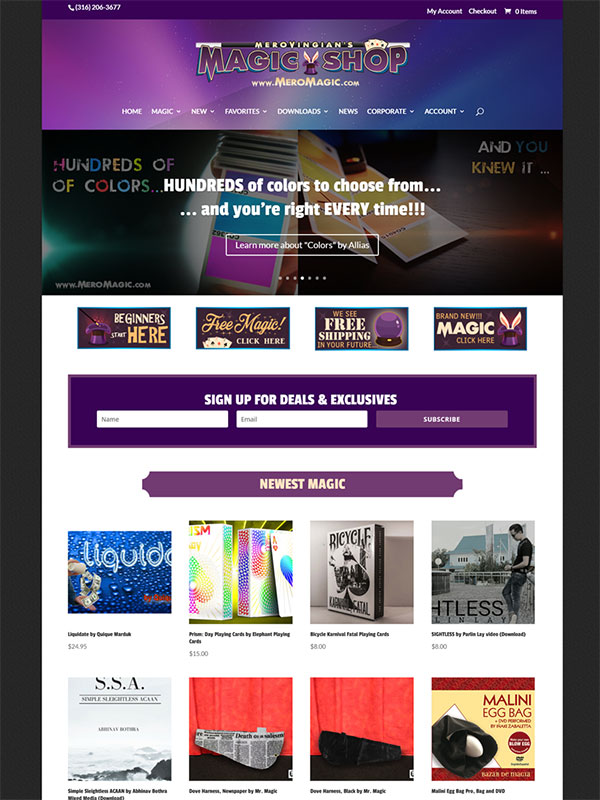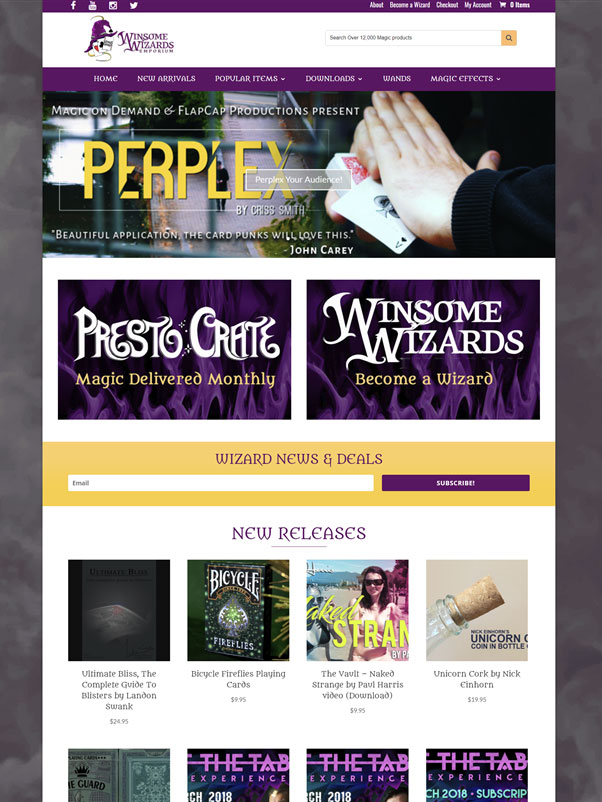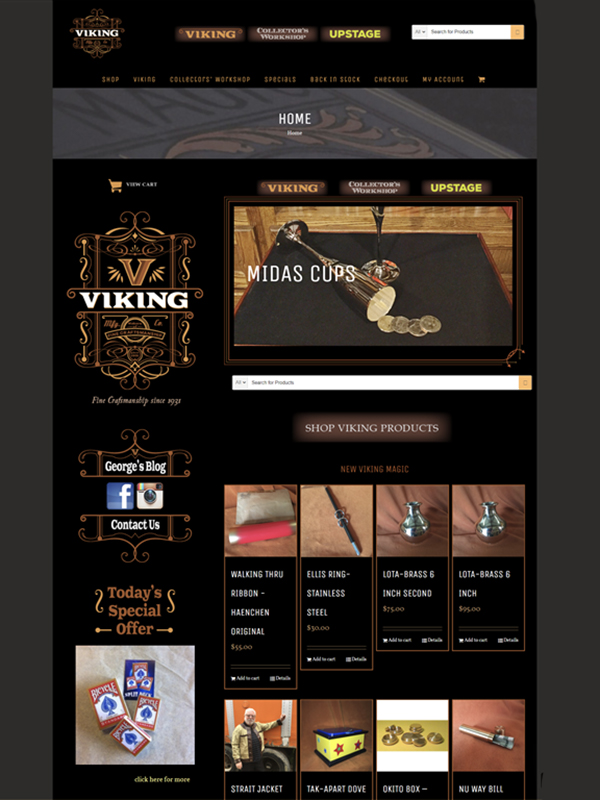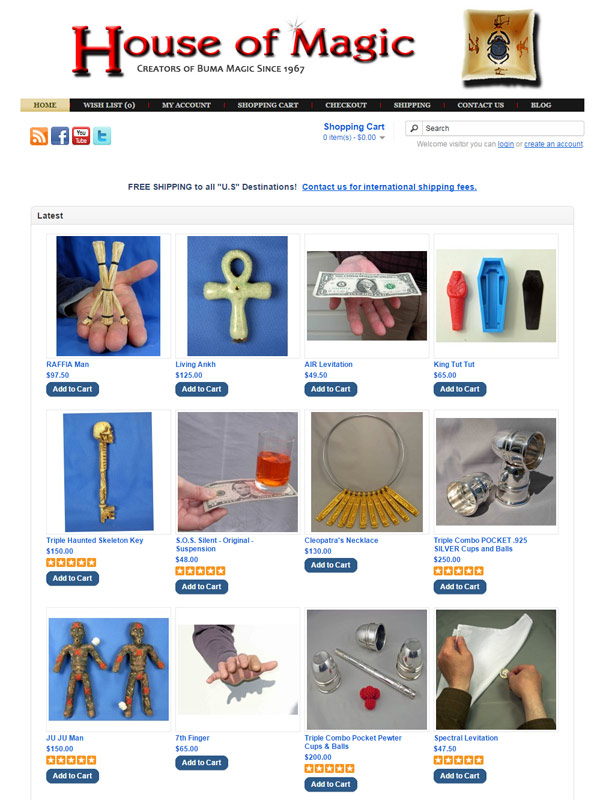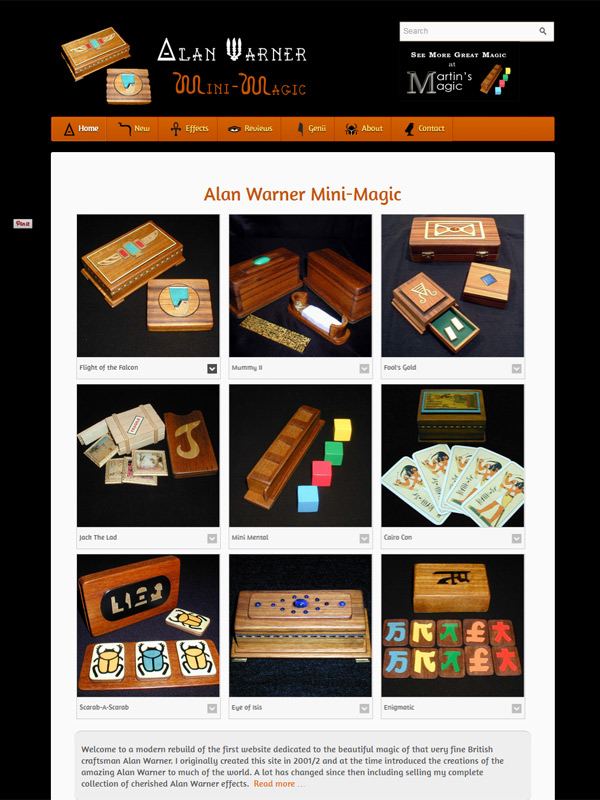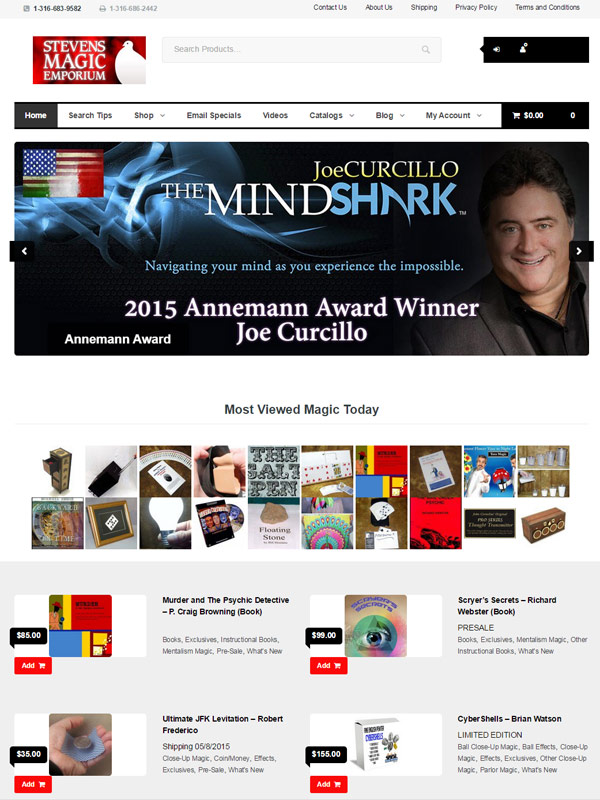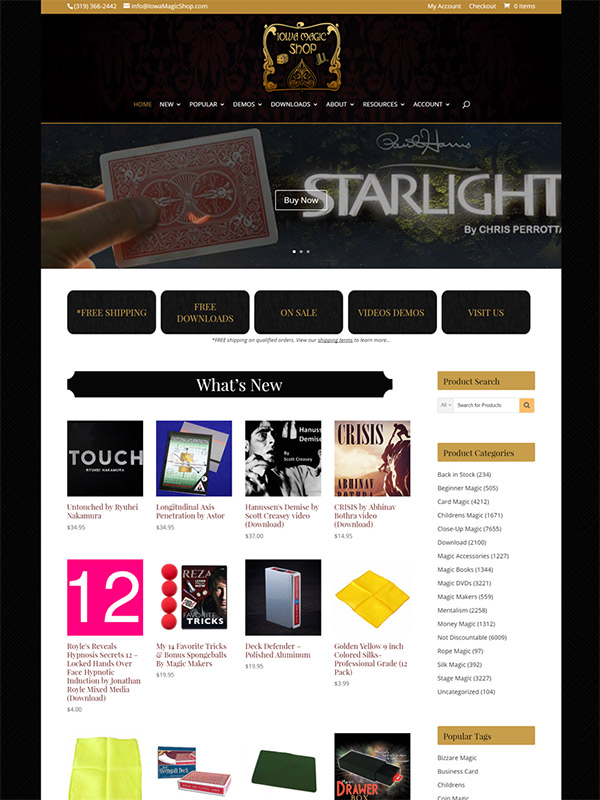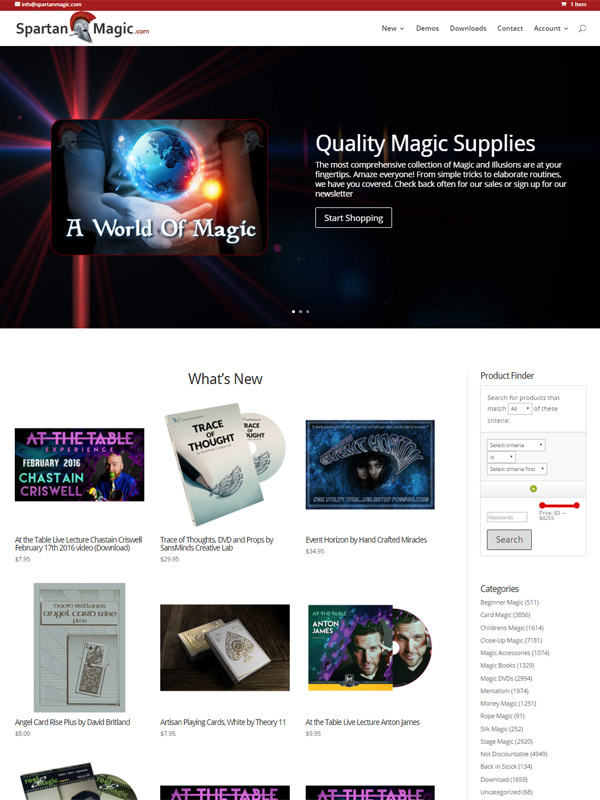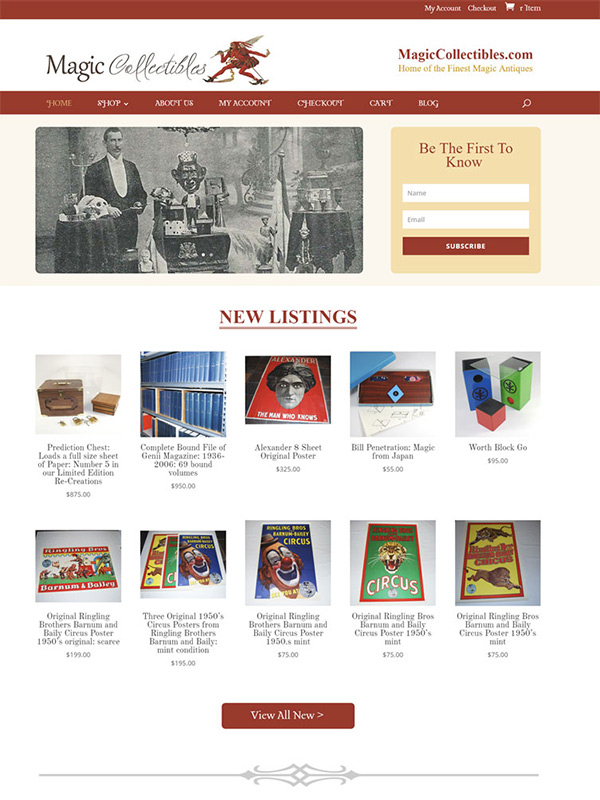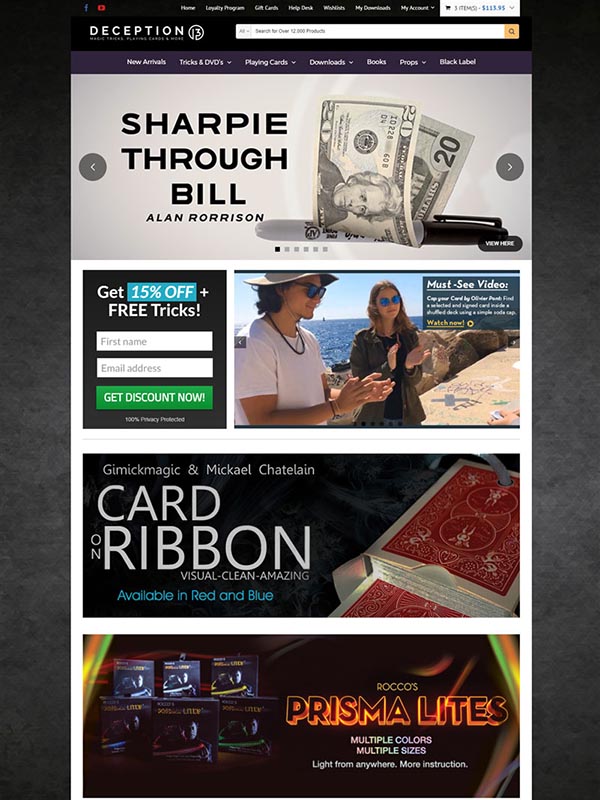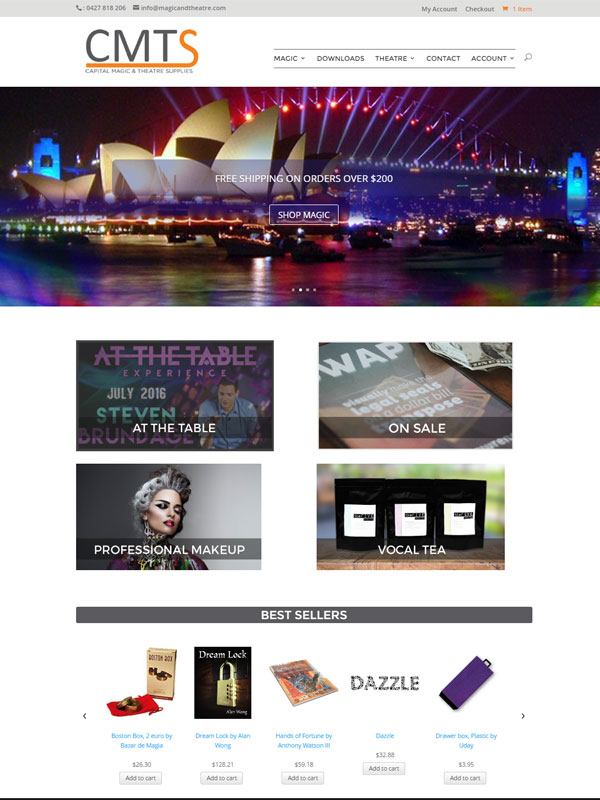 Mark
Stevens Magic Emporium
They exceeded in every aspect my "wish list" of criteria. They implemented everything we needed, were patient in the training phase and the system is so user-friendly yet loaded with powerful marketing tools that help you personalize and stand out in any industry.
They are advocates, consultants and webmasters "extraordinaire."

Paul
Elmwood Magic
PMN has done a tremendous job with our new site. The design is exactly what we were looking for. It's bold, clean, and easy to navigate. They were very responsive to my requests and they were quick to deliver results. Their concern for what I needed and the best way to implement it was evident throughout the entire process.
I can't say enough great things about the experience. Thanks a million to the entire Premium Magic Network team!

Arnie
Arnie Party
I have been thrilled with the service that Premium Magic Network provides. They were there to support my project with unparalleled professionalism from concept to completion and beyond. They made the job affordable with a great payment plan as well. The best part was the fact that they trained my assistant to update the web site herself.
I cannot recommend them highly enough for crystal clear communication, great prices, and a professional yet user friendly product.

Mark
House of Magic
Rarely in life does one get what one pays for, YET ALONE MUCH MORE!
From Lori at Premium Magic Network I received not just a world-class website but a skill set personally taught to me by Lori that allows me to not just handle my website on a day to day basis but to grow it to new heights.
Thus a personal THANK YOU is extended from BUMA at House of Magic to Premium Magic Network, not just for their professionalism and generosity, but for their caring and the way in which they handle each of their customers' individual needs.

George
Viking Magic
The staff at Premium Magic Network are the most capable and creative people I have ever had the pleasure to work with. Their knowledge and dedication far exceeded my expectations and their final product is pure genius.
Lori has been an excellent and patient guide through the whole process which made the learning curve easier than learning any other system I have used. Her attention to detail and her intuitive insight into what my specific needs and expectations were has produced what I feel is the perfect answer to my commercial web site needs.
I recommend Premium Magic Network with the highest possible praises, without any hesitation what-so-ever.

Jim
Magic Collectibles
I would like to thank you for the successful launch of my new Website. From the customer input that I have been given, it is a huge success for me and my Company. I found the development phase to be refreshingly easy. I appreciate all of the tips you gave which we incorporated into the new site. Also some of the expense saving ideas you encouraged including web mail and the newsletter. I could not be happier! The product itself its gorgeous and your ability to transfer data from my old site prior to startup made everything so easy. The launch itself was without issue which means your test phase of the new site was right on target.
Do You Have 15 Minutes to Improve Your Business?
FREE CONSULTATION

In ONE 15 min. conversation, our industry experts will help you with our decades of experience. You'll receive THREE ways to improve your business.