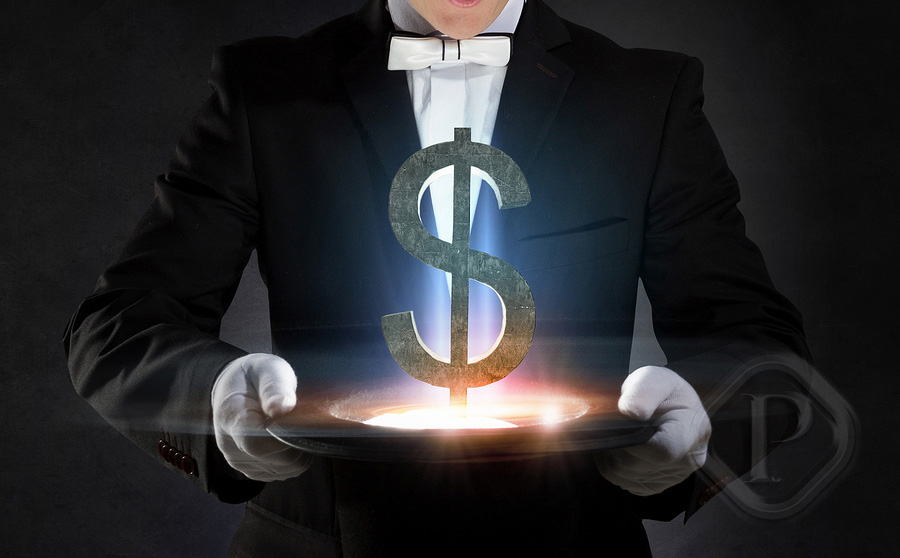 With fewer and fewer brick and mortar magic shops available, online shopping has become the norm and competition for the customer's dollar is fierce.  Your nearest competitor is just a click away.  Even though Amazon is not the first place you think about when shopping for magic, let's not overlook the fact that Amazon owns approximately 44 cents of every dollar (according to eMarketer).
While you can't always compete on price there are other factors that are critical to keeping customers from moving to your competitor – lessons taken straight from Amazon's playbook.
Here are three winning strategies to incorporate for e-commerce success.
1. Superior Customer Experience
Since the day Amazon opened its virtual doors we have all come to expect fast, free shipping. Spoiled? You bet. But since this is the new standard, you need to provide the swiftest and friendliest order fulfillment possible.
Steps you can take to build an exceptional experience for your customer:
Offer multiple shipping methods including expedited.  We know that magic enthusiasts want the tricks immediately and are sometimes willing to pay expedited shipping for the fastest turnaround.
Customers LOVE free shipping. Set an order amount that will encourage customers to fill their cart to hit the free shipping level.  For some reason, the magic industry is especially focused on shipping prices, so the lower your shipping costs, the more favorable you will appear in the customers' eyes.
Can you offer an annual membership for Free shipping? (This encourages repeat purchases because the customer has invested in your store. Amazon Prime was a genius move on Amazon's part.)
Improve turn-around times. (This is a project in itself but if you look hard enough I bet you can spot inefficiencies in your process.  If you read the above point about expedited shipping you will see the trend.)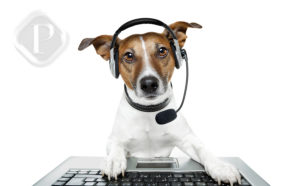 Easy to access customer support – with a HUMAN (or dog). The last time I was able to talk to a human about my order I was so grateful I almost forgot what I was complaining about.
Communicate with your customer. Promptly send order status and shipment tracking emails so they know when the magic is arriving.
Include a hand-written thank you note in the package. (When was the last time you got a note like that from Amazon?)  Include tips and pointers for performing the effect (if you can) to demonstrate your knowledge, authority and genuine concern for the customer.
Enclose a coupon for the next order.
Encourage product reviews. While customers love product reviews, trying to get a review is like pulling teeth. We are all inundated with review requests, so you need to make an offer that appeals to your customer. What will cut through the noise, what motivates your customer?
Clear and easy Return Policy. When I think about where retail is headed all signs blaze ONLINE. But the biggest obstacle to online is that customers can't try out the product before purchasing.  In the magic industry, trying out the product means revealing the "secret," which can't be returned.  This is why it's important to provide a clear, detailed return policy so the customer is well aware before making the purchase.  In those cases where a return is required, keep the process as easy as possible for the customer.  Provide a form that collects all of the data you need to accept a return.  Include step-by-step instructions and a shipping address all on the Returns page.
2.  Complete and Accurate Product Information
Since the customer can't see or touch the product, the product description needs to provide the information needed to allow the customer to make an informed decision. Add images of the product from different angles and include a common object in the photo to show the product size. For instance, add a deck of cards or an envelope next to the product.  Have you ever received a huge package at your door, stunned to discover the small trick you ordered is actually 3 feet tall?  Been there.
The photos below are for the same trick.  Make sure that at least one of the photos in your product gallery shows the product next to a familiar object so the product's size is immediately understood.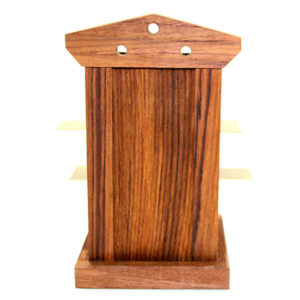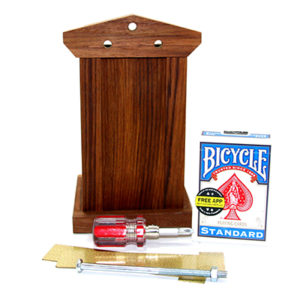 Complete product information includes:
Description of product.
Date of manufacture/publication. (for magazines and timely material)
Dimensions and weight.
Special shipping charges if applicable.
Special return policies if applicable.
Images of the product from different angles.
Photos of the product being performed.
Video demonstration.
Special instructions (eg. batteries not included).
3. Solid Loyalty Program
It costs a lot more to acquire a customer than it does to keep one so make every effort to build customer loyalty and encourage repeat business. A study by Invesp Consulting found that repeat customers are 50% more likely to try new products and spend 31% more compared to new customers. While it's important to acquire new customers imagine the revenue increase if every new customer became a repeat customer.
Here are some key points to think about when creating a Customer Loyalty Program:
The program needs to be easy to understand. Be clear about how many points are acquired per dollar spent, what a point is worth during checkout and any restrictions.
Make the points actually worth something. If the customer has to spend a lot to receive very little, the program will not encourage sales.
When promoting a new product, offer additional (eg. double) points for a limited time.
Make the sign-up process easy. If you are using a form, the fewer fields required the more likely it will be completed. You can follow up with the customer later requesting more details (as a way to provide a better shopping experience for the customer).
If reward points will expire, send email alerts to the customer prior to that date. I have seen forums explode with customers angered by the sudden disappearance of their hard-earned loyalty points.
Make it painless for the customer to redeem points during checkout. For instance, if the customer is logged into their account they should be able to see points accrued and easily apply them during checkout.
Start with strategies that are easiest to implement and keep building from there. You will soon figure out the strategies which are most appealing to your magic customers.
Expand Your Knowledge
Expert insights, quarterly drawings for magic tricks valued at up to $500!  And so much more…